Sale Ending Soon 10-01-2023
Hurricane Impact Windows!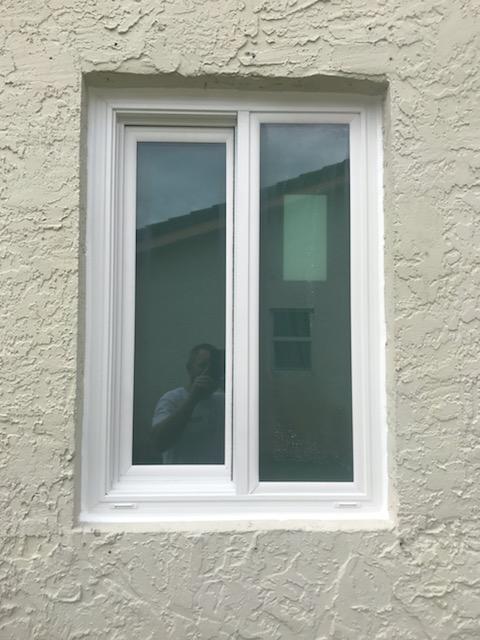 Energy Efficient Window Installation
At LockTight Impact Windows & Doors, we understand the importance of energy efficiency in your home. That's why we are dedicated to providing the highest quality impact windows and doors for South Florida homeowners. 
Our team of professionals has over 50 years of experience in the business, and we are fully insured and 5-star rated.
We believe in providing the best products and services to ensure that our customers are completely satisfied. 
We are passionate about providing the best energy efficient window installation services in the area. 
Our windows are designed to provide superior protection from the elements and reduce energy costs in your home.
Energy Efficient Installation You Can Trust
At LockTight Impact Windows & Doors, we understand how important it is to have energy efficient windows installed in your home. 
That's why we use only the best materials and techniques to ensure that your windows are installed correctly and securely. 
We take the time to explain the process and answer any questions you may have.
Our installation process is designed to be fast and efficient, so you can enjoy the energy savings of your newly installed windows as soon as possible. 
We guarantee that our installation services are of the highest quality, and we back that up with our 5-star rating.
Benefits of Installing Energy-Efficient Windows
Installing energy-efficient windows in your home has many benefits, including:
Reduced energy costs
Increased comfort and security
Protection from the elements
Enhanced home value
Reduced noise pollution
At LockTight Impact Windows & Doors, we are committed to providing our customers with the highest quality impact windows and doors, as well as superior installation services. We take pride in our work and strive to provide the best energy efficient window installation services in the area.
If you're looking for a reliable, experienced, and 5-star rated impact window and door contractor in South Florida, look no further than LockTight Impact Windows & Doors. 
Contact us today to learn more and get a free quote.
Advantages of Impact Windows and Doors
Hurricane Protection
Prepare your home for the next hurricane with products specifically made to withstand the elements. Designed to withstand pressures up to +/- 100, our products will keep you and your family safe when a storm arrises.
Energy Savings
Save 20-30% on your monthly energy bill by switching to energy efficient windows from one of our leading manufacturers.
Noise Reduction
Enjoy a quiet home with Impact Windows and Doors. Decreasing 40% of external noise from all outside forces.
Burglar Resistant
Many homeowners are paying $30 – $90 a month for a security system. Save money on a security system by installing impact windows and doors. Our products keep unwanted intruders out and your home safe.
Insurance Savings
Save an average of 25% on your homeowners insurance policy by switching to impact windows and doors.
Increase Property Value
With a wide variety of designs, increase your homes curb appeal and property value by switching to impact windows and doors.
Serving Palm Beach, Broward, and Dade Counties!
A Reputation You Can Trust
"I love my new windows and doors! Windows are manufactured here in Florida. We expected delivery in October but they came in sooner (yea!) and we installed at the end of August (thank you Billy). Installers were quick and professional and clean up everything. Cary picked up the ball after installation and has been proactive in getting the permit and punch list closed out. I definitely recommend this company"
"The new Windows and doors are absolutely wonderful in my new home.They open and close so easily and have a great air seal. It's such an improvement over the old ones I had which required a lot of strength to operate and always felt like with the slightest wind would rattle and break. The two installers did an excellent job and the finishing team did an exceptional job. Thank you for making the entire process seamless from start to finish. We'll definitely use Locktight again when we need to do any future door or window replacements."
"I had a great experience with LockTight. When it came to getting impact windows for my house, I got several quotes but LockTight gave me the best estimate so I ended up going with them, not to mention everyone I spoke with was incredibly courteous and professional throughout the entire process, particularly Tyler, who set my appointment for my quote and gave me lots of helpful information. After about 5 months, I got my new windows and sliding glass door and I'm in love. I sleep so soundly at night with these new windows, I can't hear anything coming from the outside! Highly recommend."
Sale Ending Soon 10-01-2023
Hurricane Impact Windows!